---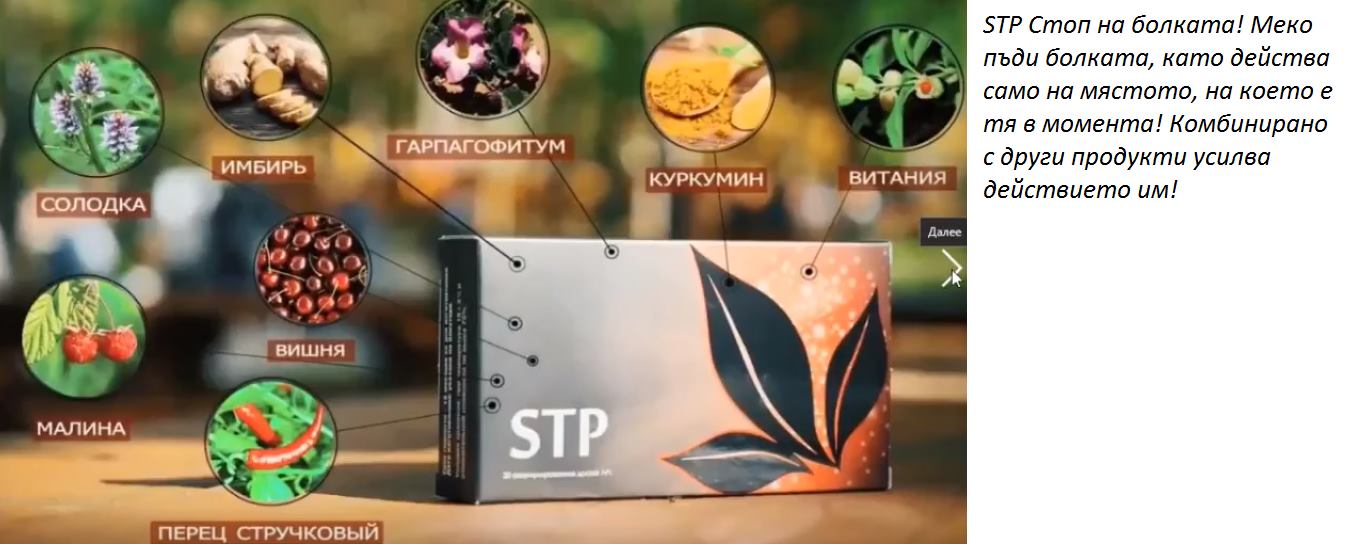 STP is a soothing combination of complete plant ingredients that support the body's natural response to temporary physical discomfort and recovery.
STP contains phytonutrients that help the body:
- soothes temporary physical discomfort during sports overload *
- soothes nervous tension and mild pain *
- supports normal recovery from physical stress *
- supports blood circulation by maintaining a youthful appearance *
- dilutes the blood
stops inflammatory processes in the body,
- and from there the PAIN stops
100% natural, non-synthetic ingredients
• 30 dragees - 2 blisters of 15 dragees in a package
• ISO certified
• Kosher Certificate
• Halal Certificate
Ingiridients:
Indian ginseng withania somnifera, turmeric curcuma longa, devil's claw harpagophitum procumbens, ginger zingiber officinale, licorice glycyrrhiza glabra, paprika, cherry, raspberry.
Glucose-fructose syrup, sugar beet sugar, acidity regulator citric acid, cherry flavor, colorant - natural food anthocyanin.
Daily dose: 1 tablet
Dragees in packing: 30
Quantity in one dragee:% DV% VD
Calories: 6
Carbohydrates: 2g ; 1% *
Total sugars: 1g *
Includes 1g added sugars ; 2% *
* Daily values ​​are based on 2000 calories per day.
* Daily value not set
---