---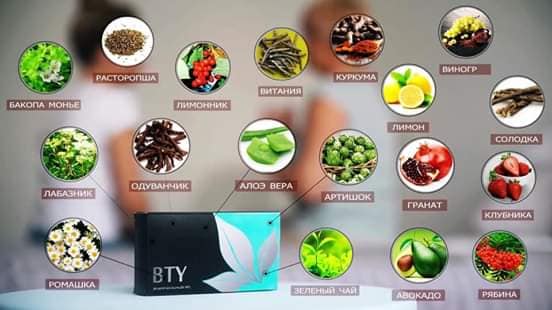 BTY are natural nutricosmetics that maintain your beauty and help you look better, more confident and younger! By taking these natural nutraceuticals, you will feel a surge of vitality, you will be more active and you will rarely get tired, because you will receive balanced vitamins and trace elements in your daily diet!
Few of us consume mostly fresh natural vegetables, have access to quality fruits and receive the necessary amount of vitamins and trace elements to maintain their balance of fats, proteins and carbohydrates. All this leads to "violations". For example, zinc deficiency leads to acne and inflammation of the skin, and due to lack of calcium nails and hair become brittle and lifeless.
APL Nutricosmetics BTY can tackle these challenges by changing you from the inside out.
THE BENEFITS OF BTY TREATMENTS:
• Help maintain the purity and beauty of the skin of the face and body
• Contribute to the active fight against wrinkles, atony, sagging skin and fatigue
• Help reduce the visible signs of skin aging
• Create an effect of inner radiance
• Maintain the complexion for a longer time
• Help nails and hair to be durable and shiny
• Contribute to improving the condition of the scalp
The main advantage of nutricosmetics is that the beauty pills are realsed directly in the bloodstream and act from the inside, leading to large-scale changes. Improve the condition of the skin of the face and the body. The nutricosmetics used give the best positive results, but you need to wait for the obvious improvements for a longer period of time.
The composition of nutricosmetics usually includes the necessary micro and macro elements with targeted action.
BTY accumulated dragees are a product that maintains your beauty.
BTY ACTIVE INGREDIENTS:
chamomile, licorice, meadow nut, aloe vera, artichoke, dandelion, milk thistle, turmeric, green tea, lemongrass, brahmi (bakopa monieri), vitania, eleutherococcus, lemon, strawberry, pomegranate, grape, apple, red rowan, avocado .
---